A Fire Checklist Every Homeowner Should Have
6/7/2023 (Permalink)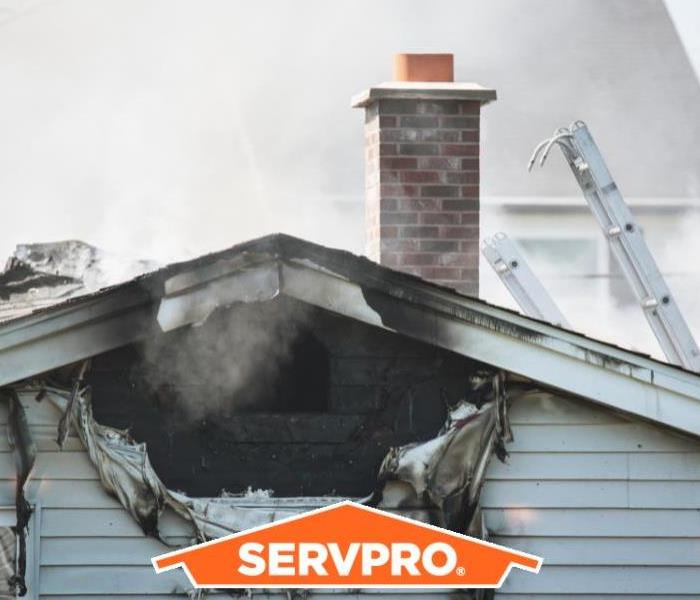 A house fire is always a devastating event. It leaves homeowners with questions about what they need to do next, who to call, where to begin, etc. With a proper house fire checklist, you can execute the right procedures that can help you mitigate the damage and get back on your feet within a shorter period of time.
What NOT to Do After a House Fire
It's important to know what NOT to do prior to a house fire. This is for your safety.
Don't enter your home until you have received permission from the local fire department that it is safe to do so.
Don't turn on the water, gas, or electric until it has been deemed safe to do so by a professional.
Don't move or start your vehicle if it has sustained any damage from the fire.
Don't try to clean any soot or smoke damage on your own - leave it to the professionals like SERVPRO, who have the right safety equipment and expertise.
What You CAN Do After a House Fire
There are many things you should not do when it comes to a house fire, and although we understand that you want to go through your home - it is for your safety not to until it is deemed safe. However, there are some things you can do.
Get permission from your local fire department before you re-enter your damaged property.
Get in touch with your friends and family to inform them of the disaster.
Attend to your frightened pets and provide them with the necessary support.
Call all utility providers (water, gas, electric) and inform them of the disaster.
Call your homeowner's insurance company to submit a claim.
Call SERVPRO of Lower Manhattan to discuss fire damage and restoration.
Have an understanding of the different terms of the fire report issues by your local fire department and keep a copy. This report is important for insurance claim purposes.
Document all fire damage and jot down detailed notes along with photographs of the damage to your property.
Retrieve your valuables before leaving the property.
Contact your local police department to inform them that your home will be vacant for a temporary period. It's also important to inform your children's schools so their teachers will know that your children will not be attending school temporarily during this difficult time.
Notify the post office to forward your mail or hold it temporarily
Start the process of replacing important documents that may have been lost in the fire such as passports, licenses, birth certificates, etc.
Take care of the emotional needs of every family member, as a fire can inflict a tremendous amount of stress.
For property damage by wildfires, you may be eligible for Fire Management Assistance.
For disaster relief, there are several organizations that you can seek assistance from such as The Salvation Army or Red Cross depending on where you are located.
A fire will also cause water damage as a result of firefighters putting out the fire. SERVPRO can help with fire damage restoration, water damage restoration, and even mold remediation if the water damage hasn't been cleaned up in a timely manner.
As for a checklist for your family to understand in the event that there is a fire, get together and discuss what items you'd want to save if possible, have a plan for your pets, and know the best ways to exit the house.
About SERVPRO Team Harvey
SERVPRO of Lower Manhattan is proudly owned by Lance and Jennifer Harvey - a husband and wife duo that owns three other SERVPRO locations, including SERVPRO of Aberdeen/Holmdel, SERVPRO of West Somerset County, and SERVPRO of Hoboken/Union City.
We understand the stress and worry that comes with a fire or water damage and the disruption it causes your home or business. Our goal is to help minimize the interruption to your life and quickly make it "like it never even happened."