3 Causes of Water Streaks on Your Walls
2/9/2023 (Permalink)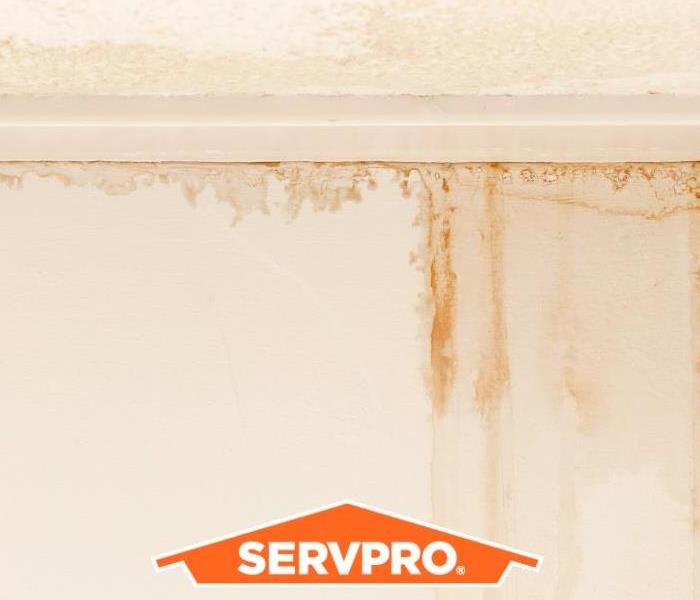 Water streaks on your walls can look messy. However, the problem is often bigger than just an eyesore as they could indicate mold growth, rot, water leakages behind the wall, and a sign of inadequate drainage of water and condensation. It's important to have this problem resolved as soon as possible. Here are 3 causes of water streaks on your walls!
Inadequate Home Ventilation
Proper home ventilation will help to remove pollutants, control heat, and remove excess moisture in the environment. If your home has a persistent moisture problem and water streaks on your walls, you should try to increase your ventilation to fix the problem. For example, you can use exhaust fans in the kitchen and bathroom or other humid areas to increase air circulation and ensure proper ventilation. Always, remember that exhaust fans should be vented to the exterior and not the interior.
Condensation
Condensation occurs when there is a large temperature difference between the air outside and the air inside your home. This causes condensation on interior surfaces in your houses such as walls and windows. Over time, this condensation can contribute to water streaks on your walls.
The good news is those condensation problems are relatively minor and easier to fix as compared to water leakages. You can use dehumidifiers, improve your ventilation system or exhaust systems to fix condensation issues, thereby preventing excess moisture from building in your house and on surfaces.
Roof Leaks and Ice Dams
If your roof has a leakage, water can seep into your home or inner walls. Cracked masonry, walls, or other damaged building structures may also contribute to the excess build-up of moisture. If you frequently observe wet patches or water streaks on your walls after heavy rain or storm, the likely culprit would be roof leaks.
It is important to get your roof repaired and to seek professional help as your roof may deteriorate over time. Roof leaks may also occur due to damaged roofs from improper installation and damage from heavy weather such as storms.
Ice dams can also cause roof damage and leaks in colder climates. This is because heavy snowfalls, paired with damaged roofs, or inadequate roof structures, insulation, and ventilation would contribute to ice dams. Ice dams occur when the snow on the roof melts and seeps or leaks into the roof, or your interior walls via a crack or crevice on the roof. If you observe water streaks occurring on the walls in the top of rooms which are located on the highest story, it may be due to an ice dam and roof leakage.
SERVPRO of Lower Manhattan/Financial District Can Assist You with Water Damage Restoration
SERVPRO is a trusted leader in the restoration industry and possesses numerous advanced restoration and cleaning equipment. We can identify the source of your leakage and properly address the water damage on your walls.
We also offer refurbish and repair services so that your walls will look as good as new.
About SERVPRO Team Harvey
SERVPRO of Lower Manhattan is proudly owned by Lance and Jennifer Harvey - a husband and wife duo that owns three other SERVPRO locations, including SERVPRO of West Somerset County, SERVPRO of Hoboken/Union City, and SERVPRO of Aberdeen/Holmdel.
We understand the stress and worry that comes with a fire or water damage and the disruption it causes your home or business. Our goal is to help minimize the interruption to your life and quickly make it "like it never even happened."