Water Damage Causes in Your Lower Manhattan Commercial Facility
12/16/2022 (Permalink)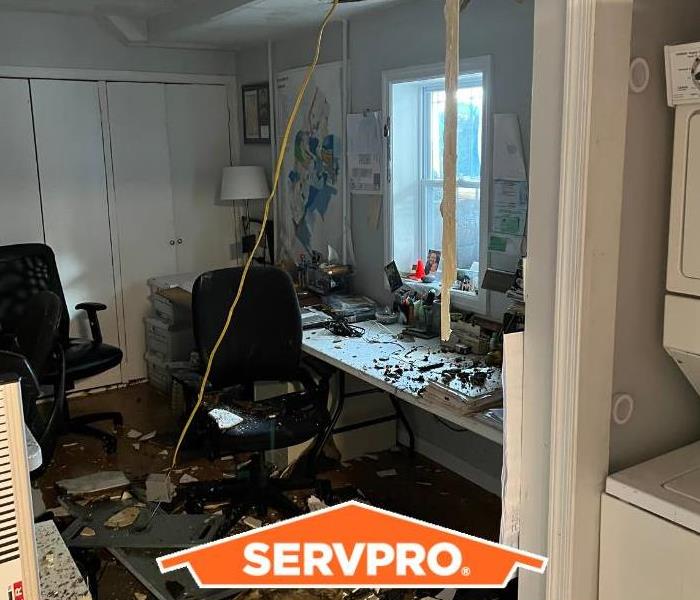 Water damage in your Lower Manhattan commercial facility can be detrimental to your business. It's important to know the causes of water damage and how to effectively restore the building to prevent additional damage, such as mold.
Here are some top causes of water structural water damage (and later, what you can do about it):
Deteriorating Plumbing & Burst Pipes
How old is the plumbing in your building and when is the last time the pipes, sprinklers, toilets, etc. were replaced? Old plumbing is the cause of many water damage instances, so if you believe it's time to replace the old with the new, do it before it's too late.
Burst pipes are also a leading cause of water damage, especially in the winter months. If the pipes freeze, there's a large chance that they will burst if the necessary actions are not taken.
Natural Disasters
Severe weather like hurricanes, flooding, and even blizzards can cause a tremendous amount of water damage. If your business is in a vulnerable place, or not prepared for a large storm, the chance of water damage is high. There are ways you can try to protect your building if you know a bad storm is coming, but if it's bad enough - you may be looking for a restoration company after the damage has been done.
Roof Problems
Ensure that you get your roof inspected at least once a year. A roof leak can lead to even bigger problems like mold, structural damage, and more. If you do have a leak, get it fixed as soon as possible to avoid more damage.
HVAC System Malfunctions
Like all machines, building HVAC systems are subject to wear and tear as time passes and this will ultimately inhibit their performance. When your cooling/heating system stops operating, cracks or leaks can appear within its drains and pipes. This in turn will lead to the leakage of liquid outside the unit which can get all over the floor and become a slip and fall hazard and cause mold, and water damage to the floor and surrounding objects.
Check the Windows
If there are any cracks in the windows of your commercial business building, seal them up as soon as possible. This can cause unwanted liquid and moisture to get inside. This is why experts recommend inspecting every seal and window and if problems are found they should be fixed immediately.
Faster to Any Disaster
There isn't time to wait when it comes to disasters - especially if they are to your business. With SERVPRO of Aberdeen/Holmdel, you can expect an immediate response time - day or night. We provide emergency disaster cleanup services 24 hours a day, 7 days a week - including holidays.
Reach out with any and all of your questions and inquiries: (212) 564-6365
About SERVPRO Team Harvey
SERVPRO of Lower Manhattan is proudly owned by Lance and Jennifer Harvey - a husband and wife duo that owns three other SERVPRO locations, including SERVPRO of West Somerset County, SERVPRO of Hoboken/Union City, and SERVPRO of Aberdeen/Holmdel.
We understand the stress and worry that comes with a fire or water damage and the disruption it causes your home or business. Our goal is to help minimize the interruption to your life and quickly make it "like it never even happened."