Holiday Safety Tips to Prevent Fires in Your Lower Manhattan Home
12/13/2022 (Permalink)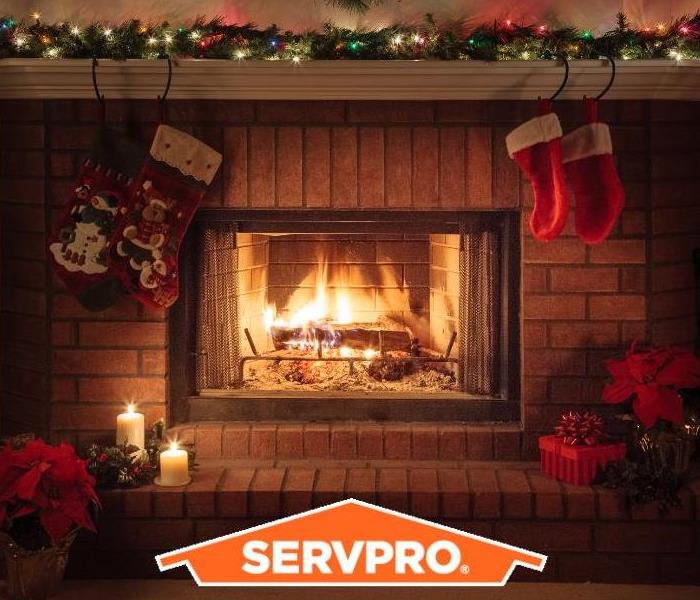 'Tis the season for mistletoes, holiday music, and mall madness. However, 'tis also the season for house fires.
Although the holiday season is desirable and warms your hearts, it's important to remember the hazards that may come with it. SERVPRO of Lower Manhattan wants to provide you with holiday safety tips to prevent fires in your Lower Manhattan home.
Space Heaters
Whether you have a space heater from the 90s that is still kicking or a new, visually appealing fireplace heater, they should never be unattended. Here are some tips to help you avoid a fire due to your heater.
Never turn on a heater you suspect is damaged.
Before use, inspect the heater, power cord, and plug for any damage.
Never leave the heater operating while unattended, or while you're sleeping.
Keep materials such as beds, sofas, curtains, papers, and clothes at least 3 feet from the front, top, sides, and back of the heater.
Make sure the heater plug fits tightly into the outlet - if not, don't use this outlet. Poor electrical connections are another leading cause of fires.
Ensure that the heater is placed on a stable, level surface and located where it will not be knocked over.
Christmas Trees
One of the deadliest types of fires that occurs during the holiday season involves live Christmas trees. Here are some tips to help you avoid Christmas tree fires.
Always make sure your tree is properly watered
Check for electrical issues and broken bulbs when hanging lights on the tree.
Remove heat sources in close proximity to the tree.
Unplug your tree when you're not home and overnight.
Fireplaces
There's nothing like sitting in front of a fire, sipping cocoa, and watching a holiday movie. Keep fires from reaching outside the fireplace with these safety tips:
Clean up build-up and ash before lighting a new fire.
Schedule an annual chimney inspection before the season.
Use safe fire starters - this includes well-seasoned hardwood or CSIA-approved logs.
For kindling, stick to fired twigs or branches
Ensure all of the embers are completely burnt out before heading to bed.
Reach out with any and all of your questions and inquiries: (212) 564-6365
About SERVPRO Team Harvey
SERVPRO of Lower Manhattan is proudly owned by Lance and Jennifer Harvey - a husband and wife duo that owns three other SERVPRO locations, including SERVPRO of West Somerset County, SERVPRO of Hoboken/Union City, and SERVPRO of Aberdeen/Holmdel.
We understand the stress and worry that comes with a fire or water damage and the disruption it causes your home or business. Our goal is to help minimize the interruption to your life and quickly make it "like it never even happened."