5 Steps to Guide Fellow Manhattan Commercial Business Owners in Dealing with Winter Storm Damage
11/22/2022 (Permalink)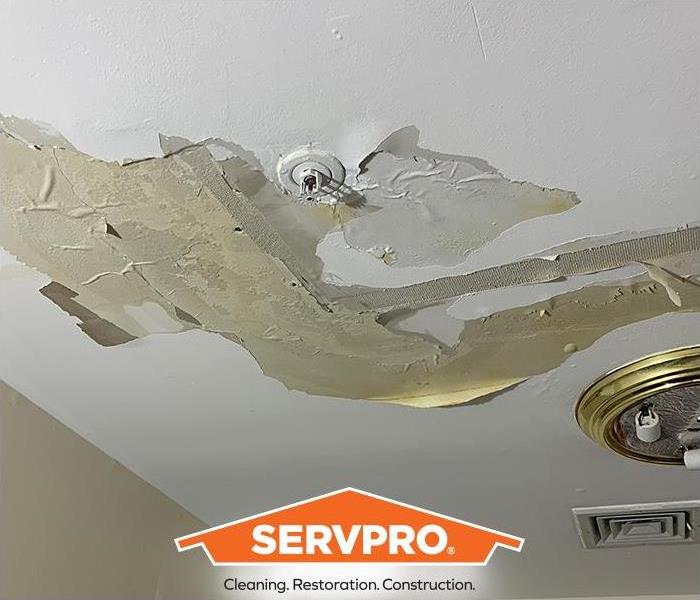 5 Steps to Guide Fellow Manhattan Commercial Business Owners in Dealing with Winter Storm Damage
Winter storms can cause a lot of damage to your commercial business property, so quick action is critical. If you're able to leave your home and check out your business - there are steps you can take prior to the storm hitting to make the recovery process run smoothly. Here are 5 steps to guide lower Manhattan commercial business owners in dealing with winter storm damage.
Be Calm
Being calm may be easier said than done, but trust us on this one. SERVPRO can help in any way, shape, or form, so assuming damage has already been done - we can assist with the restoration. We're able to help with water damage restoration, fire damage restoration, mold remediation, cleaning services, and we're specifically trained in storm and major events cleanup.
Cut the Water & Power
If you're familiar with your breakers, turning off your water and power connection will help tremendously prior to or during the storm, especially if a flood is involved. Be sure to check your pipes as well due to winter storms causing them to leak or burst. Assuming this has already happened and a flood occurred, we're here for you!
Take Pictures
It's a good idea to take pictures and videos of your commercial property before the storm hits. This will help when you're coordinating with your insurance company, your chosen restoration company, and with any vendors you may use for products that are under warranty. When you're taking these pictures and videos, make sure there is a timestamp on the footage as well to ensure that any damage that has occurred due to the storm was because of the storm - this will eliminate any back-and-forth with your insurance company.
Contact Insurance Company
After the storm has hit, you'll want to contact your insurance company as soon as possible to file a claim. Get those forms filled out, provide your photos and videos, and wait for instruction on the next steps. Remember to keep track of the personnel you talked to and their position with the insurance company, phone numbers you contacted, date and time of the transaction, initial agreements, and any other critical information from the discussion.
Contact a Trusted Restoration Company
Now that you've gotten everything figured out with your insurance, it's a good time to contact a water restoration company. Make sure you do your research on one that you can trust - like SERVPRO of Lower Manhattan. Be sure that the company you choose can do everything that needs to be done and begin the process.
Reach out with any and all of your questions and inquiries: (212) 564-6365
About SERVPRO Team Harvey
SERVPRO of Lower Manhattan is proudly owned by Lance and Jennifer Harvey - a husband and wife duo that owns three other SERVPRO locations, including SERVPRO of Holmdel/Aberdeen, SERVPRO of West Somerset County, and SERVPRO of Hoboken/Union City.
We understand the stress and worry that comes with a fire or water damage and the disruption it causes your home or business. Our goal is to help minimize the interruption to your life and quickly make it "like it never even happened."