Crime Scene Cleanup at Your Manhattan Home!?!
11/3/2022 (Permalink)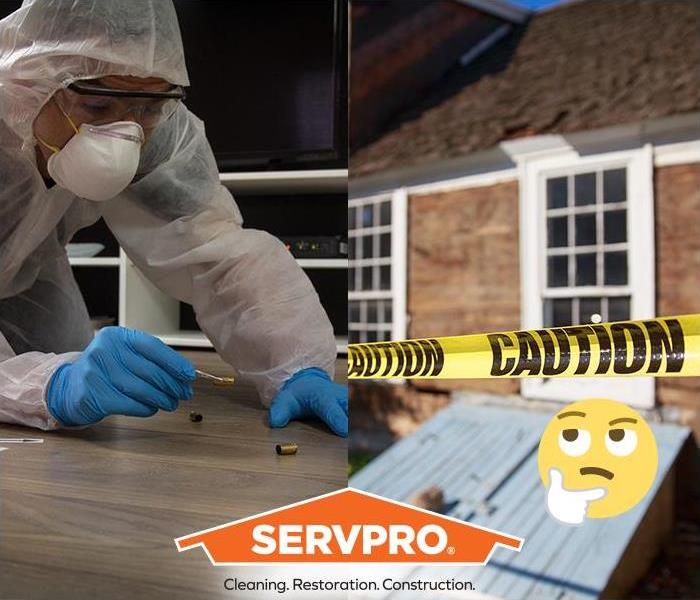 Crime Scene Cleanup at Your Manhattan Home!?!
Although this may sound like a blog for Halloween - this is the real deal. Unfortunately, crime happens inside residential homes, and SERVPRO is here to help clean it up - and by cleanup we don't mean helping someone hide the body. Our technicians follow OSHA and EPA protocols to help transform an unsafe environment back to a clean, safe home or business. Here is some information around how SERVPRO of Lower Manhattan can provide a crime scene cleanup at your home.
Our first focus is always safety, since crime or accident scenes may involve bloodborne pathogens, harmful chemicals, and other dangers - you know what we mean if you've ever seen an episode of Dexter. However, most of those who commit the crime are not always as clean as Dexter, and that's where we come in. We will always treat your property and the people involved with the greatest empathy and respect in the face of trying circumstances.
Following the police investigation, the cleaning and restoration process may begin. We'll tackle biohazard chemicals, blood, and other contaminants that would put you at a health risk. The following list provides you with common trauma and crime scene scenarios.
Crime Scene Residues
From fingerprint powder and evidence-gathering chemicals, to tear gas and pepper spray residues, we can clean and restore your property of these substances after a crime scene investigation.
Bloodborne Pathogens
We remove and dispose of bodily fluids, tissue, and other potentially pathogenic substances resulting from accident, trauma, crime, or death. Our trained professionals clean, disinfect, and deodorize the structure.
Illegal Drug - "Meth" Labs
Many of the chemicals used in the production of illegal drugs such as "meth" are volatile and can leave harmful residues throughout a structure. Our technicians follow federal and state guidelines to properly clean all surfaces.
If you need trauma or crime scene cleanup, call (212) 564-6365 today. Our services include:
Fingerprint powder and evidence-gathering chemicals
Tear gas and pepper spray residues
Fire extinguisher residue
Blood, bodily fluids, and tissue remnants
About SERVPRO Team Harvey
SERVPRO of Lower Manhattan is proudly owned by Lance and Jennifer Harvey - a husband and wife duo that owns three other SERVPRO locations, including SERVPRO of Holmdel/Aberdeen, SERVPRO of West Somerset County, and SERVPRO of Hoboken/Union City.
We understand the stress and worry that comes from trauma and crime scenes and the disruption it causes your home or business. Our goal is to help minimize the interruption to your life and quickly make it "like it never even happened."