Are You Prepared for a Snow Storm?
7/29/2019 (Permalink)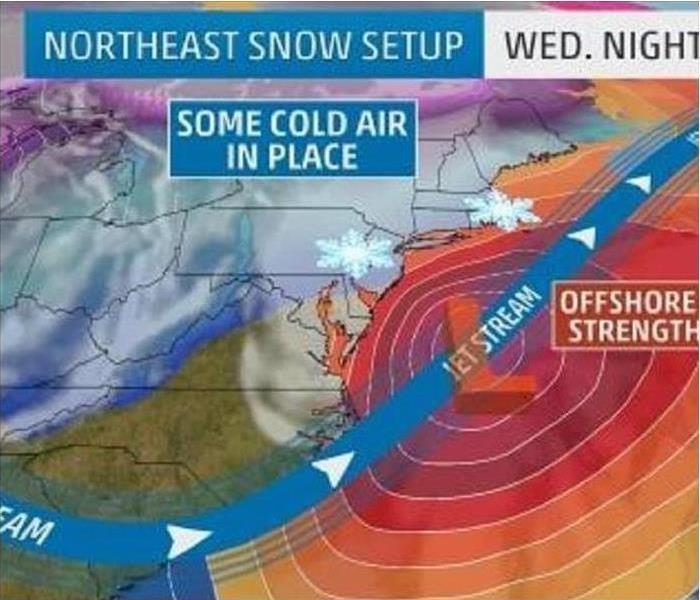 The last winter we experiences was a relaxed one though we did experience some snow.One day there's no snow on the ground the next there's a storm on the way! We can only try to predict the wrath of a snow storm but 1-2 inches doesn't always mean that. Sometimes 1-2 inches will actually leave a foot of unexpected snow. Mother nature has a way of always making us aware of her unpredictability. Snow storms can be very unpredictable. The amount of damage a storm can bring is undetermined until it stops. Whether you're suffering from frozen pipes or water damage from melting snow we are here to help you. When it comes to damage to your home or property SERVPRO of Lower Manhattan/Financial District is here to serve your needs. No jobs are too big or small for our crew. Remember we will make any storm "Like it never even happened." Call us 24/7 at 201-656-0035.