Why Deal with Mold? When you can CALL SERVPRO!
5/8/2019 (Permalink)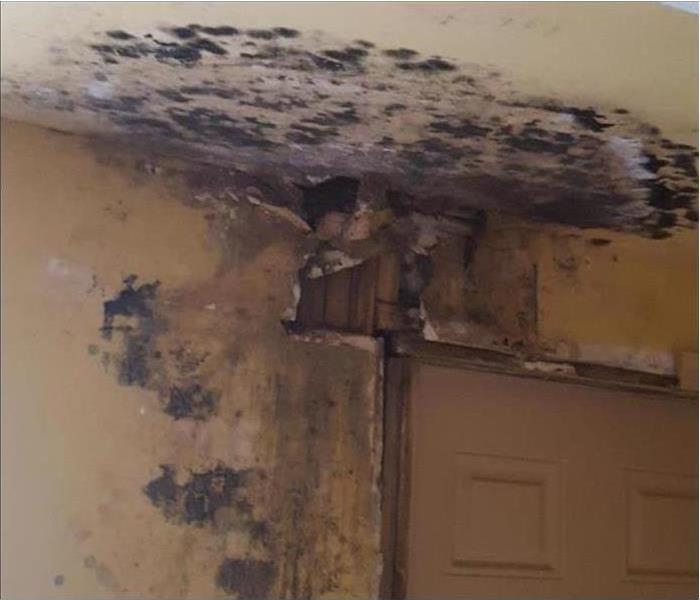 Who wants to deal with mold? I'm sure you answered no to that question. Mold is the friend that comes over unannounced and the moment you see it you want it to leave. Here at SERVPRO of Lower Manhattan we want you to forget about your pesky friend Mr. Mold better yet, we'll make it so you forget it ever existed. We have the unique tools here to make the mold stop in its tracks. Our crew members work to their fullest potential to ensure that the job is done professionally and passionately. This mold shown in the picture was isolated and then the surrounding wood was removed to prevent further growth. The customer associated with this job was very happy with the results received.