When Water Damage Strikes, Call SERVPRO of Lower Manhattan!
5/1/2019 (Permalink)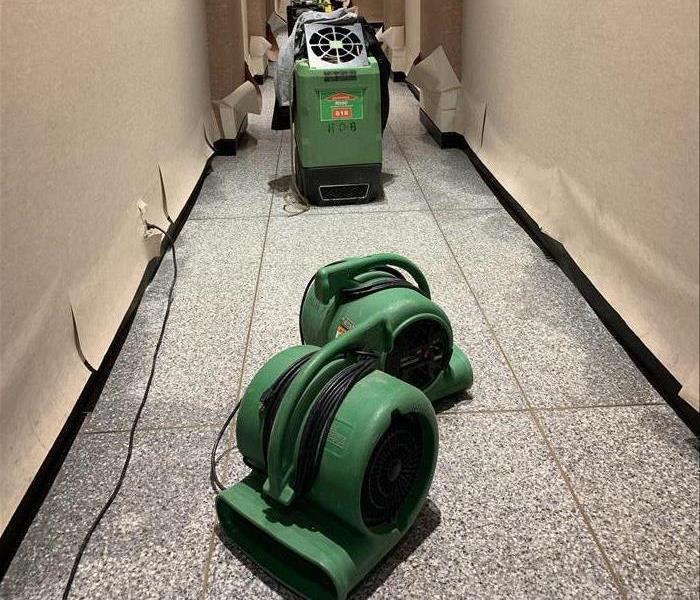 Here at SERVPRO of Lower Manhattan we know that water damage is never in anyone's plans. No one wakes up and goes "Gee today is a great day for my building to get flooded! These types of things are an out of the normal occurrence, luckily this is our norm. We look at different types of water damages everyday. Whether your pipes flooded every floor of your house or your property is damaged from a neighbors toilet we've seen it all. Pictured here is a hotel that had a fire and then water damage from their sprinklers. We lifted the bottom portion of the wallpaper to expose the wet wall. This allows for better ease of access when our dehumidifiers dry up the moisture. Call us 24/7 for a free estimate or to set up work! 212-564-6365.